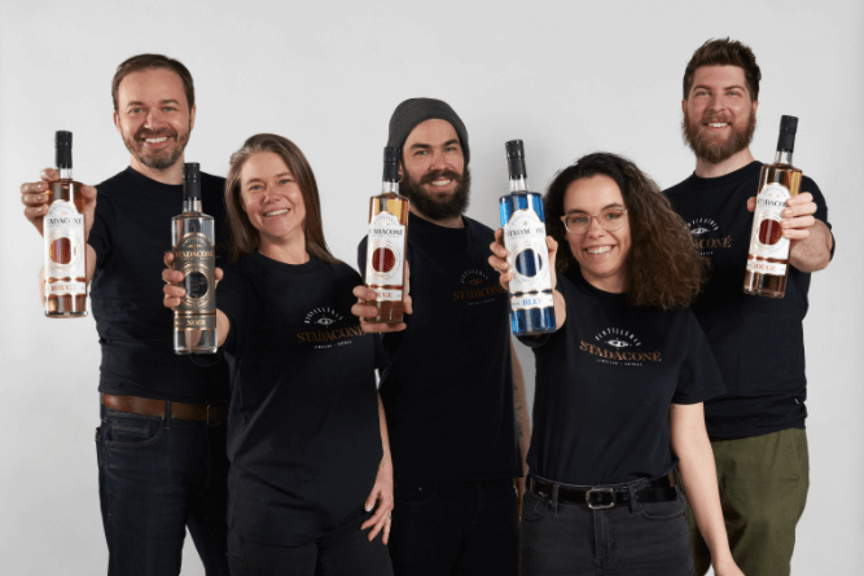 Despite its current rapid growth, the health of its employees is always at the heart of the Stadaconé distillery's concerns and participation in the Pentathlon is part of the company's traditions.
We are therefore proud to be associated for three years with this exemplary local company, whose values we share. We were also impressed by the quality and originality of the products offered by Stadaconé, which our adult clientele will enjoy tasting on site.
The Short distance team challenge will now be signed by Stacadoné. One of the most popular of the pentathlon, this challenge brings together the most festive participants, who come to play sports, but mostly to have fun.
The match with Stadaconé is therefore perfect!