This winter, let's get moving! – A word from the Quebec government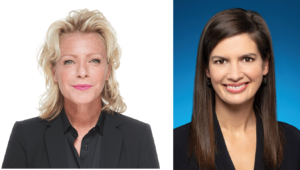 Pentathlon des neiges
A word from the Government of Quebec
Your government enthusiastically supports the Pentathlon des neiges. In addition to promoting physical activity, this winter event helps to raise the profile of our National Capital Region.
Whether they are beginners or experienced, participants will be able to take up a challenge that suits them by practicing one of the sports offered, whether with family, friends or colleagues. What a great opportunity to have fun and create memorable souvenirs in the enchanting setting of the Plains of Abraham!
We invite you to take part in this major event and contribute to the reputation of Quebec as a sports destination. This is a fun way to surpass yourself while fully enjoying the joys of winter!
The Minister of Tourism
and Minister responsible for the regions
of Lanaudière and Bas-Saint-Laurent,
Caroline Proulx
The Deputy Premier,
Minister of Public Security
and Minister responsible for the Capitale-Nationale region
Geneviève Guilbault