< Find my challenge
Saturday 24 February 2024 | 09h30
RSEQ College and Adult Education
Invitational Tournament
The RSEQ welcomes the Cégeps of the province!
Come and compete on the Plains of Abraham field during the RSEQ Sun Life Pentathlon des neiges College Invitational Tournament!
To participate with friends
To participate with my school
To have fun with my friends (conviviality trophy)
To give myself a personal / accessible challenge
PRESENTATION OF
challenge
In teams of 5 people, be the fastest to complete the course and leave with the RSEQ-QCA (Réseau du sport étudiant du Québec) banners at stake in the women's, men's and mixed categories. This challenge brings together college and adult education students and teachers. During the podiums, RSEQ banners will be awarded to the first teams at the college level only, as adult education students are not covered by the RSEQ.
There are also two banners for the "Staff Members" category at stake, in the Open and Women's categories. Who's next?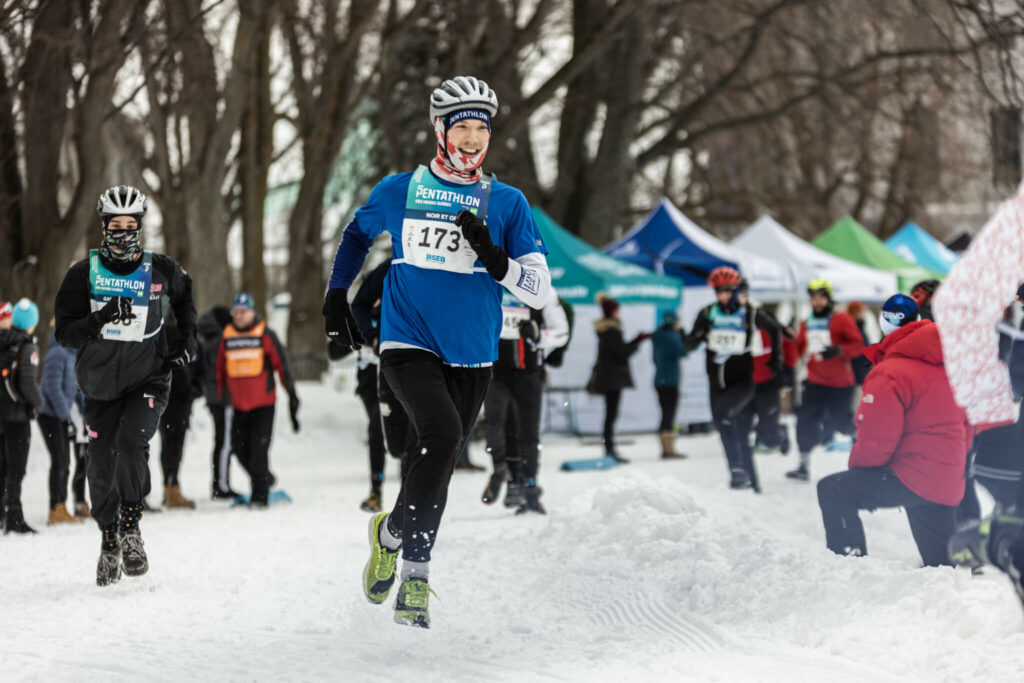 Your registration includes:
Participation in the race, race number, refreshments and coaching;
A post-race snack;
A souvenir gift;
Medals for the first three in each category;
Access to an exceptional rate for lodging at the Château Laurier Québec during the event.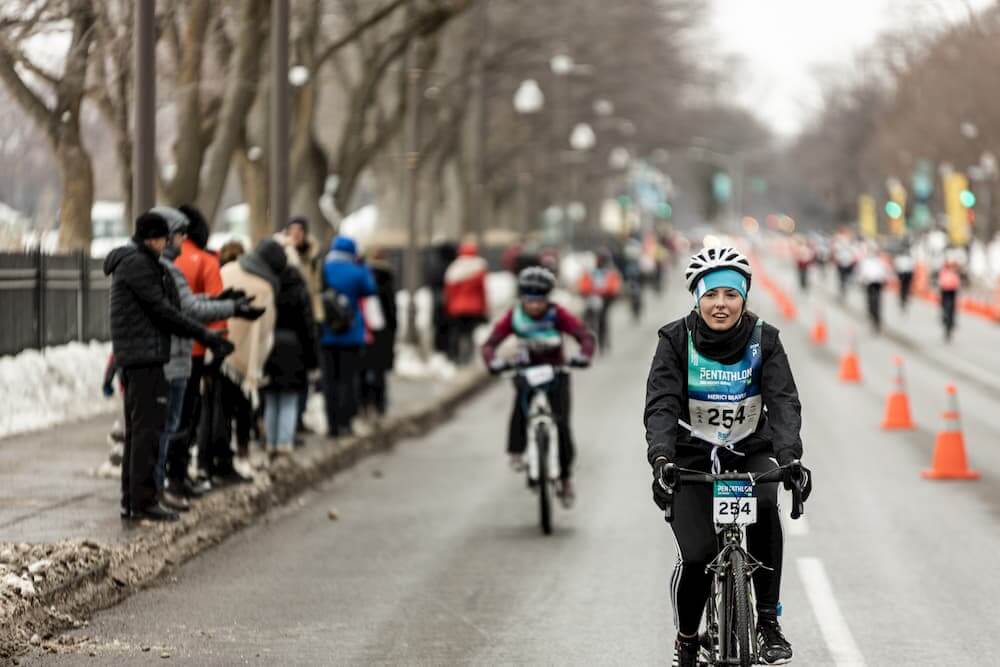 Course 2024 coming soon
Participant's

essentials
Everything you need to know to prepare for your pentathlon and have even more fun on the big day.